How to replace Gmail
An alarming amount of Gmail users report their accounts one day, without notice, disabled. Here are steps on how to not wake up one day as one of them.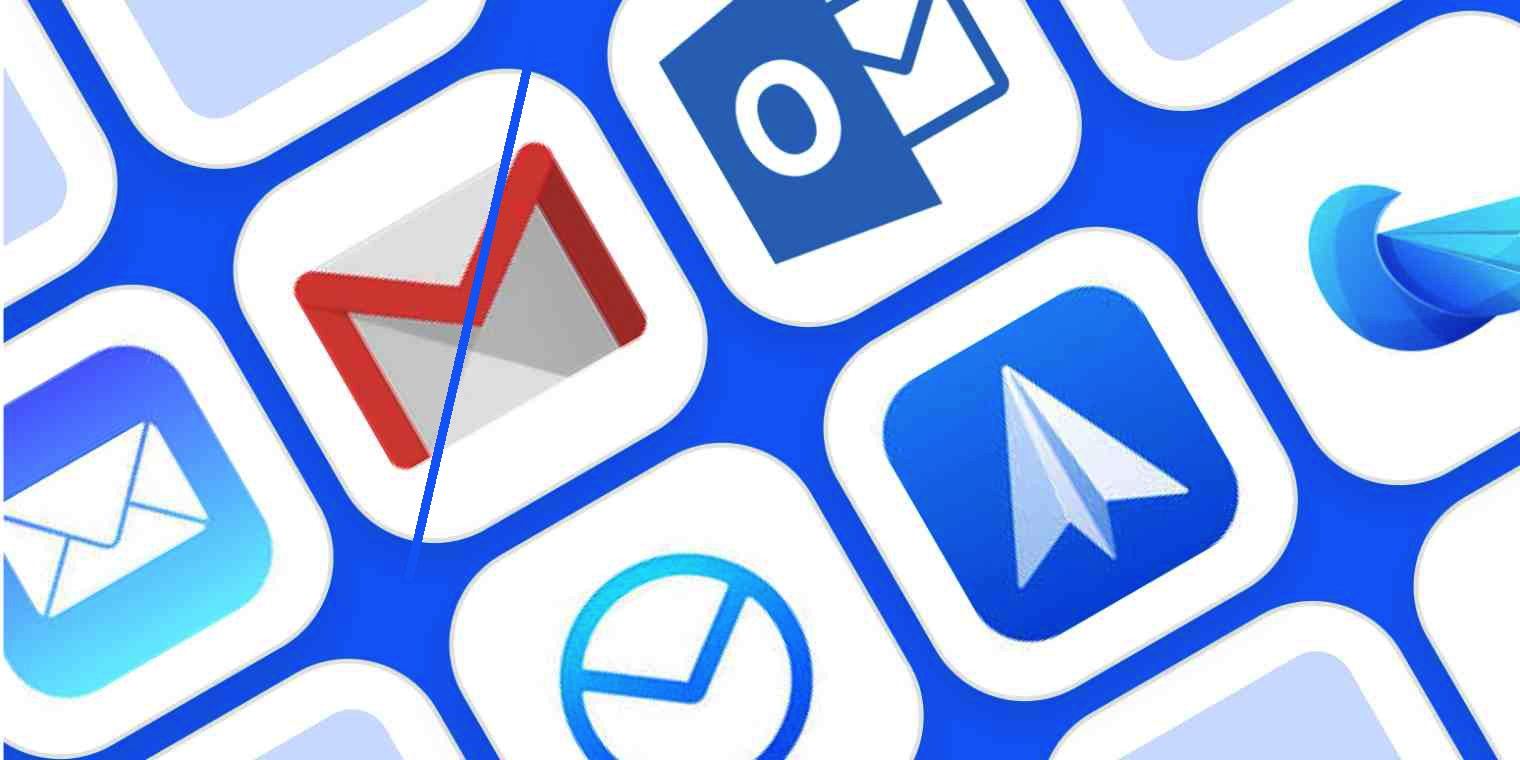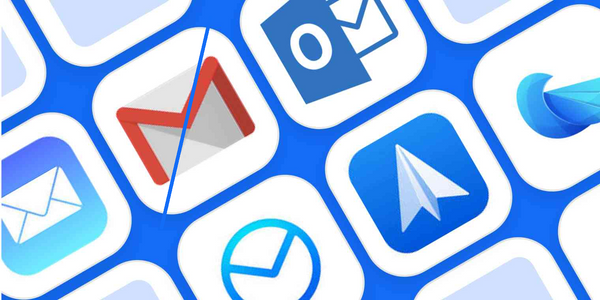 An alarming amount of Gmail users report their accounts one day, without notice, disabled. The worst part is that there is no guaranteed way to recover accounts in contacting support at Google. Why? Because Google can't justify a large enough team to support 1.8 billion users. Thus support & moderation is mostly done by bots. Unfortunately for users, these bots sometimes get things wrong. In hearing one too many horror stories, I decided to replace Gmail after more than a decade of usage. Below is research in determining better alternatives & how I ultimately migrated away.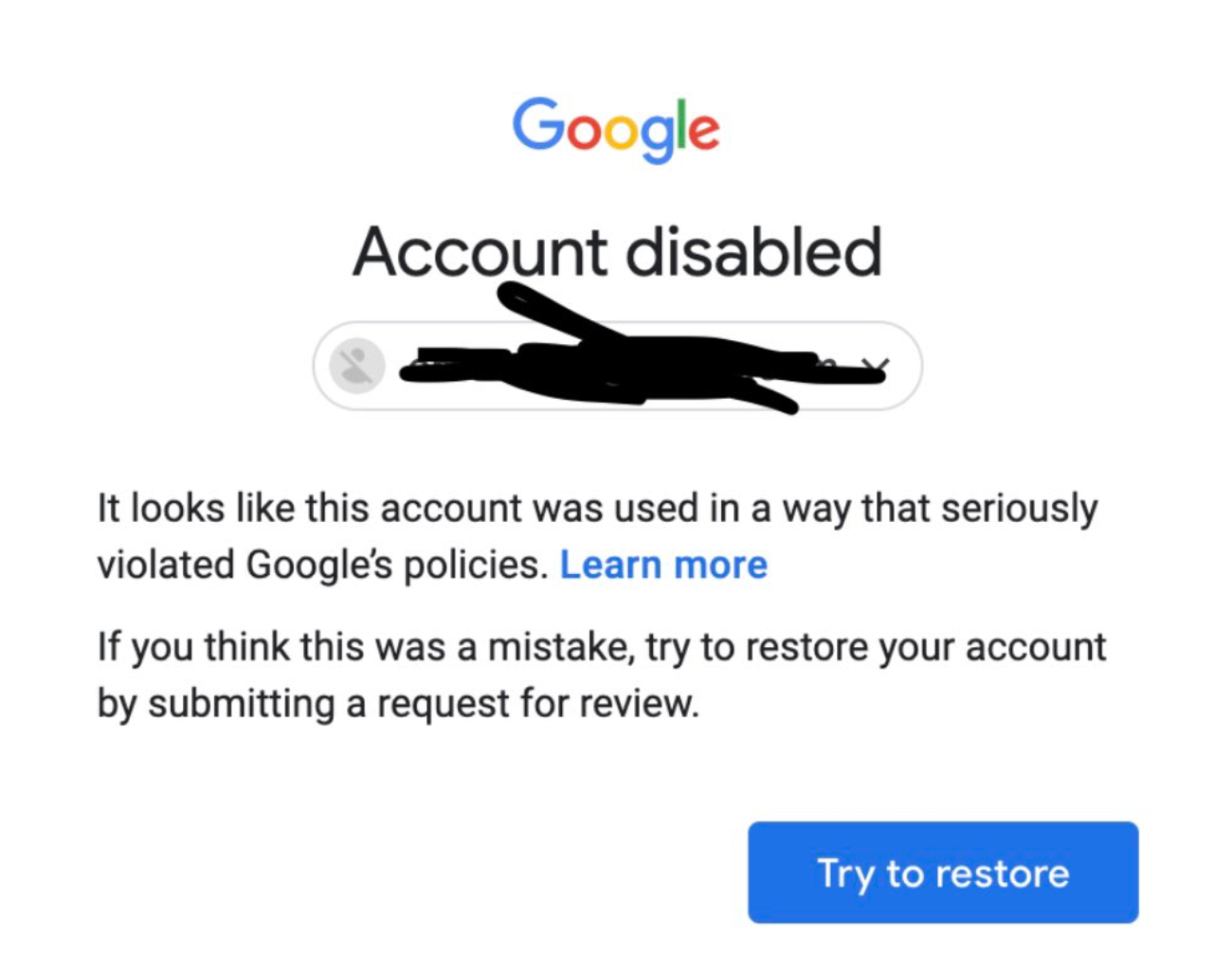 Gmail's Tentacles
What's not quite obvious is what's typically tied to a Gmail account:
Invaluable email: tickets, documents, pictures, etc.
Contents in Google services: Drive, Docs, Photos, & Slides.
Contacts' phone numbers & email addresses.
People's ability to reach you given just your email.
Accounts that rely on emailing one time passcodes to login.
Accounts that you use Google to sign-in with: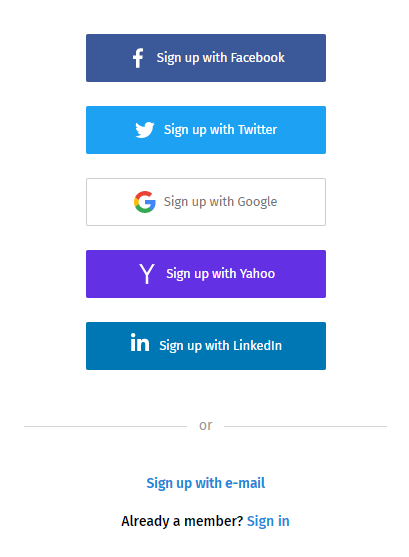 Strategy
In deciding where to migrate to, I formulated the following rules in picking a service:
Portable Data
Ability to fetch all personal data, at any moment, with ease.
No Account Lock In
Ability to replace service, whenever, at little to no cost.
Migration Process
Form a life long email address
Move away from Gmail. Noted, but where to? Your email address should ideally be permanent regardless of the service you use. What should your email address be then? I like the simple firstName@lastName.com approach:

This however requires buying a domain name like www.smith.com.
To buy a domain, you need to use a domain registrar service. I've personally used GoDaddy & NameCheap for a number of years. After reading horror stories of GoDaddy, I completely migrated over NameCheap, which was recently ranked #1 by a respectable blogger. I've been very happy with them. Click here to sign up for a discount!

In looking at paid email services, a sea of them opened to me. I first looked into a newcomer: Hey. In seeing a walk through by its founder blew me a fresh breath of WWDC air. I signed up and give it whirl. All looked well at first. I soon unfortunately found it lacking IMAP support, meaning I couldn't save my emails locally, which conflicted with my "Portable Data" strategy. In doing further research found even more reasons to not to use them, so I continued my search.
ProtonMail, Tutanota, & others had IMAP support with big security claims. While security & privacy is great, Glenn Greenwald taught me a while back that's a bit of fantasy to completely establish in today's world. So I shifted focus to feature sets and found Fastmail victor. I've been very happy the choice thus far & you'll see why. Click here for a 10% sign up discount!

Google allows you to export your data with their Takeout service. Emails are stored in a mbox file, which is widely supported by mail client applications, thereby allowing you to keep your archived emails locally saved.
Similarly contacts & calendar events are exported with their respective file types. Fastmail luckily supports Gmail migration of email, contacts, and calendar to their servers for you. I didn't want to move over years of emails to my new email service so I kept the mbox locally saved & only migrated contacts over.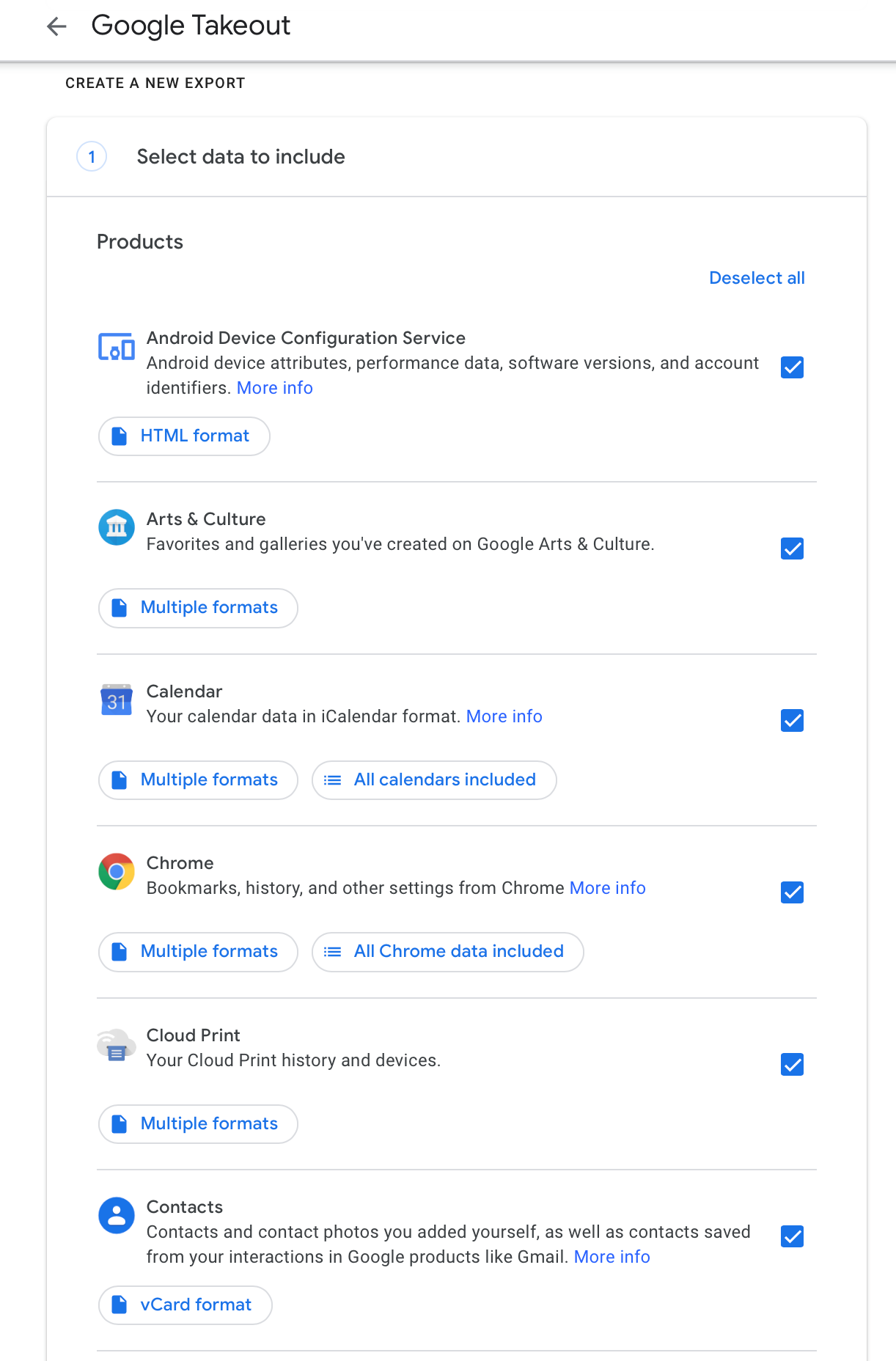 Point URL to Email service
Once new email service & and domain are in place, you need to configure your  domain to point its traffic to the email service. The steps weren't that hard to do. With NameCheap & Fastmail it was as easy as 1, 2, 3.
Phone sync Calendar, Contacts, & Email
When you're using Google on your iPhone you only need 1 account added to sync mail, contacts, & calendar events. When you're off Google however, you need 3 respective accounts added: Email & 2 CalDAV accounts. Fastmail too fortunately made this process seamless in 1 step with their profile downloader for iPhone.
Update accounts to use new email address
Turns out I've accumulated 130+ online accounts over the years! Some of which I rediscovered that were of significant importance too. Moving them all over was time consuming. I too didn't know the scope of all of my existing accounts. Tip: Google & Apple list accounts you use to automatically connect through them.
Delete all Gmail email & contacts
Moment of truth, you've migrated your email & contacts. Time to cut the cord with Google & delete all content:

Forward all new emails to new address
You may forward all new emails from your Gmail account to your new email address to avoid checking your Gmail.

To hint to people you've gotten a new email address, when replying to emails sent to your old address, set "Reply-To" to your new address. Should they respond to your reply, will automatically route it to your new address.

This concludes my migration away from Gmail process. We went through the risk in using free email services such as Gmail, the strategy in choosing a better alternatives, then the process of what it takes to migrate away. If you have comments, or better tactics, let me know & shoot me an email.