Problem: Users need to visit numerous websites to compile available music events around them that are soon to take place.
Last app design iteration: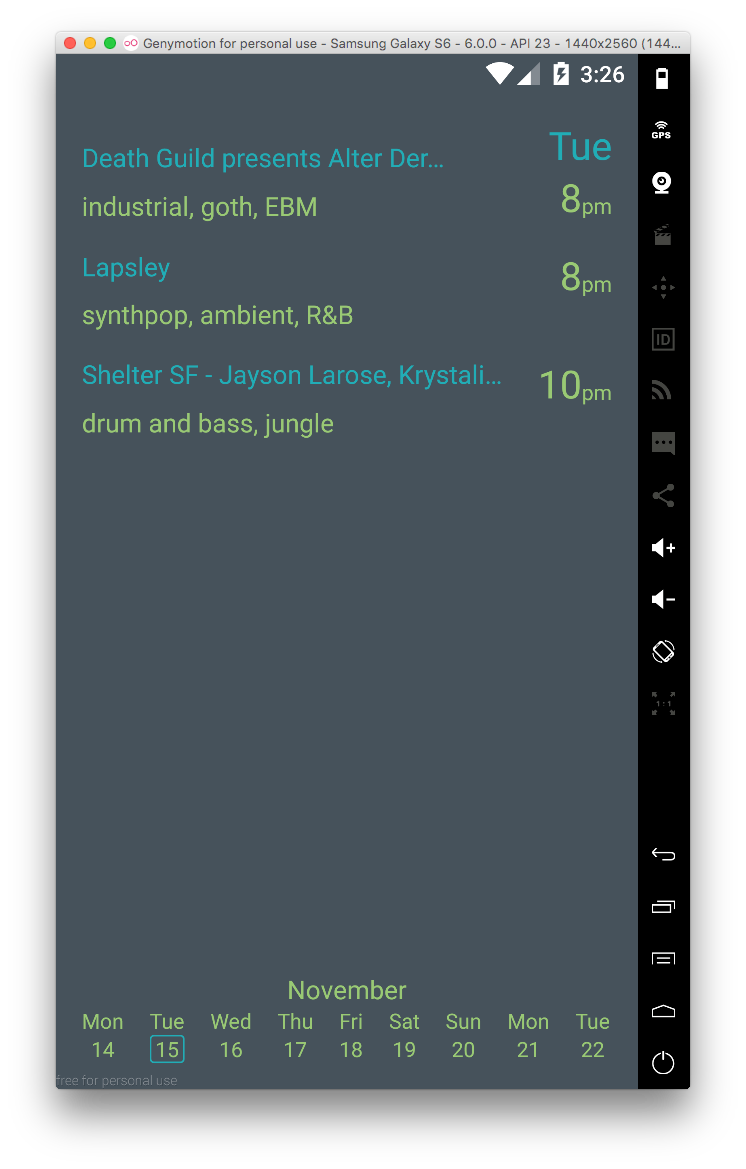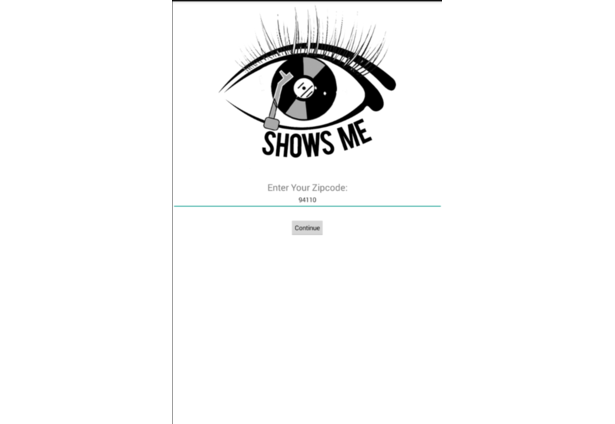 2 years later…I picked up the project once more:
This time with a new outlook. First iteration listed musical events as well as streamed sample music by events' performing artists. I removed the exploratory streaming aspect of the app, and instead focused on event listing & helping the user get to an event.
V1:
Broke up events by this week vs next week. This was to eliminate the need for a date selector, while addressing the app's main use case: "What's going on this weekend?"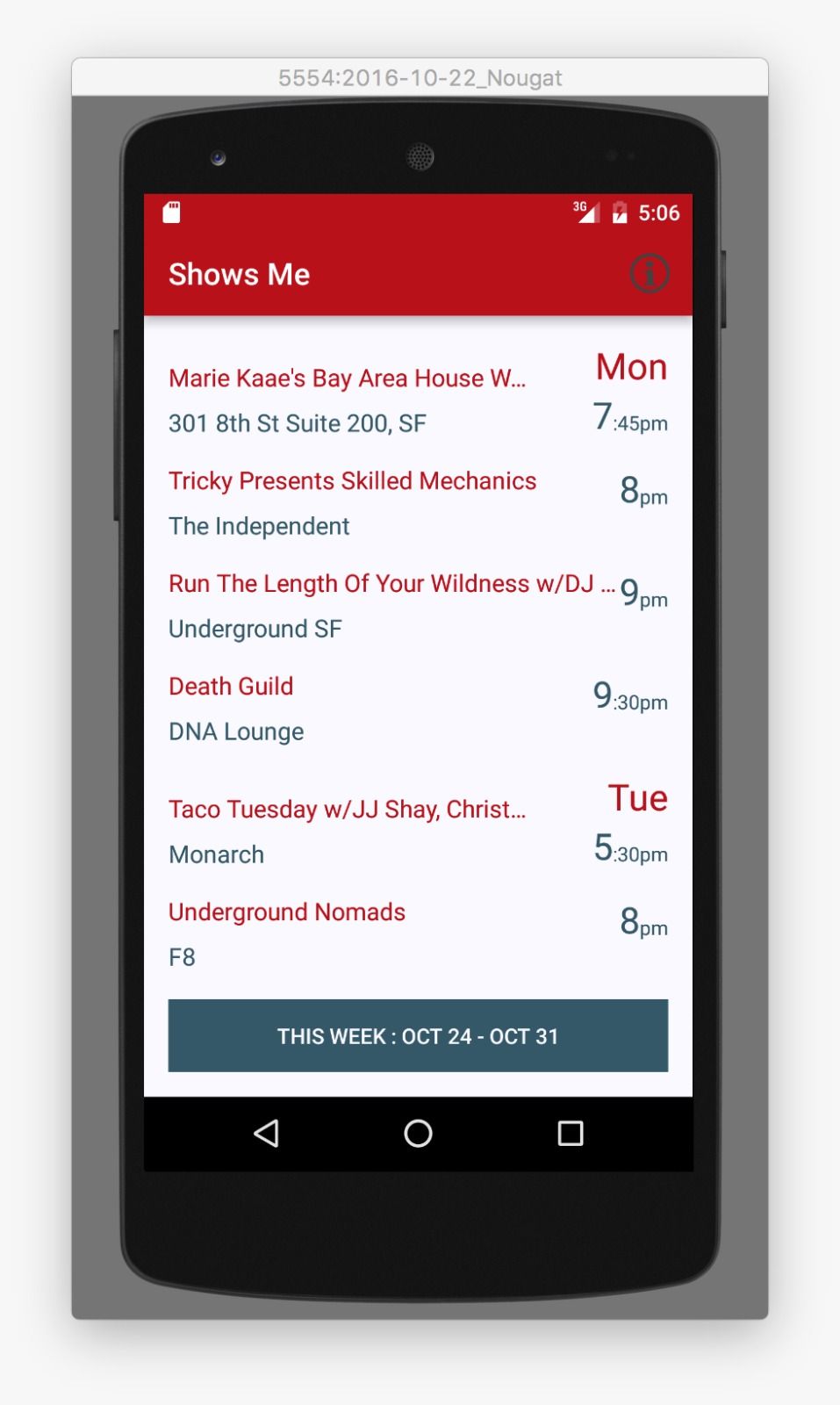 Issues with V1:
When does a week really end & begin?
What if the user wants to see on-going events that started last week?
---
V2 changes:
I revised my initial approach to allow for individual date selection.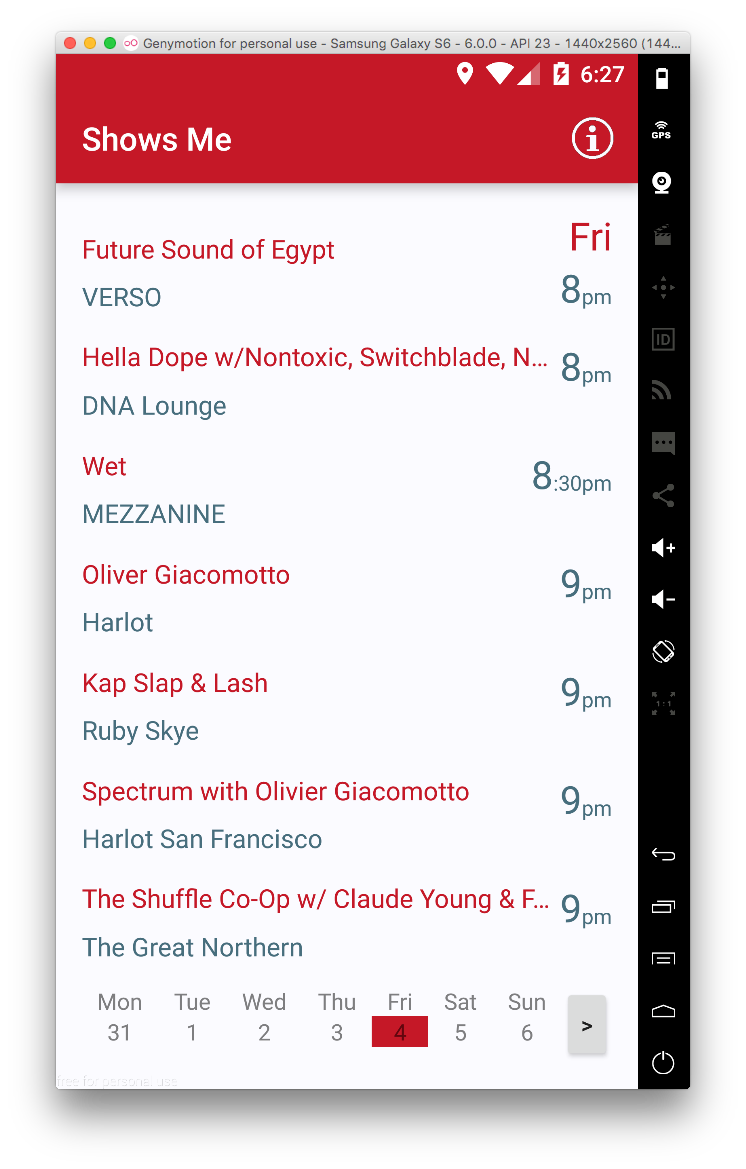 Issues with V2:
Current month isn't shown.
Today's date isn't shown.
The | >| icon is hard to tap.
---
V3 changes:
Indicator for today's date added.
Short hand month added.
Scrolling for dates added.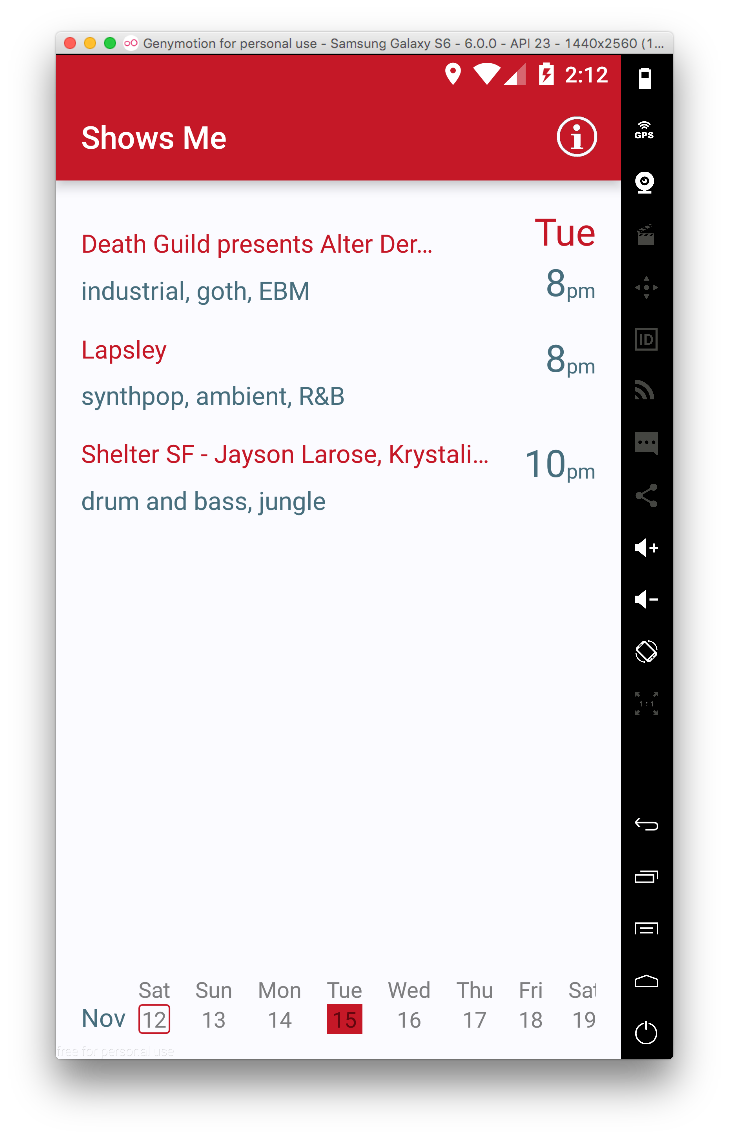 Issues with V3:
What's the toolbar for again?
If someone is at an event & wants to share location, do they really want their phone bright white?
---
V4 changes:
Removed toolbar.
Gave more room for date selection.
Gave more room for month label.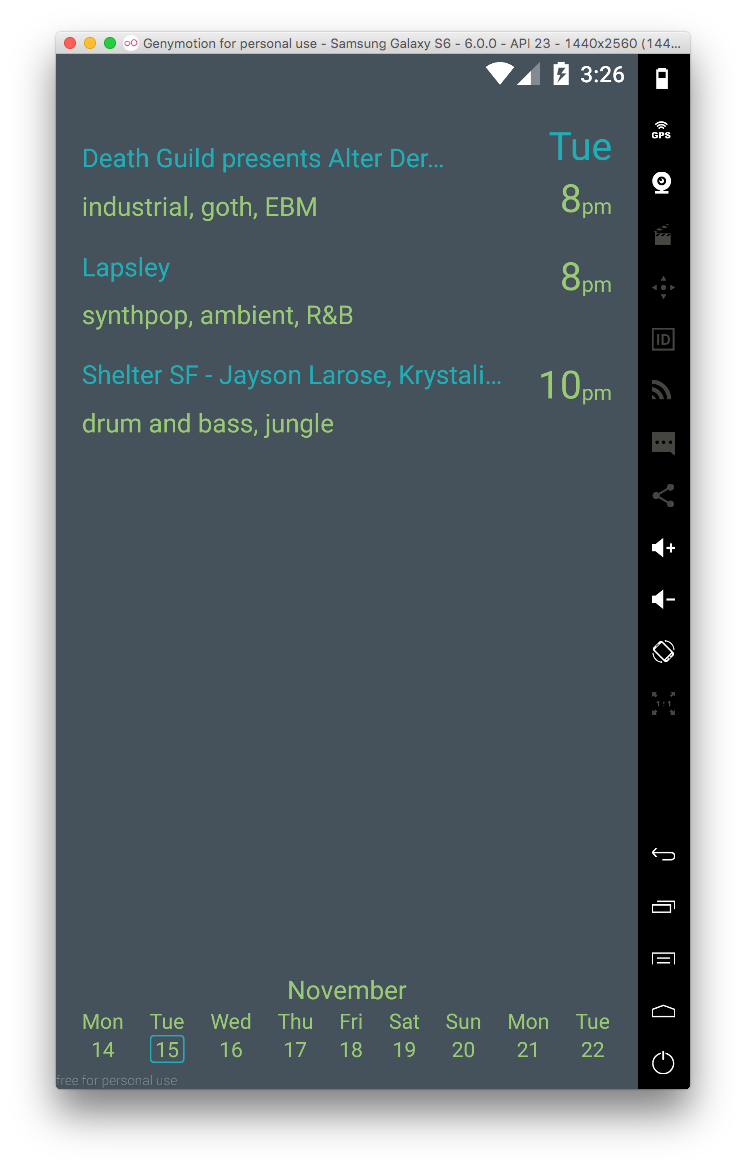 Issues with V4:
Sure the dates scroll, but they still require tapping. It would be nice to able to scroll through dates by tapping down while moving horizontally through dates.
In scrolling through events for a particular day and reaching the end, could in turn start listing the following date's events, and while doing so, simultaneously moving the current selected date indicator accordingly.
The genres aren't clear subtitles. Could use a smaller font with an accenting background color.
Now for the event page's iterations: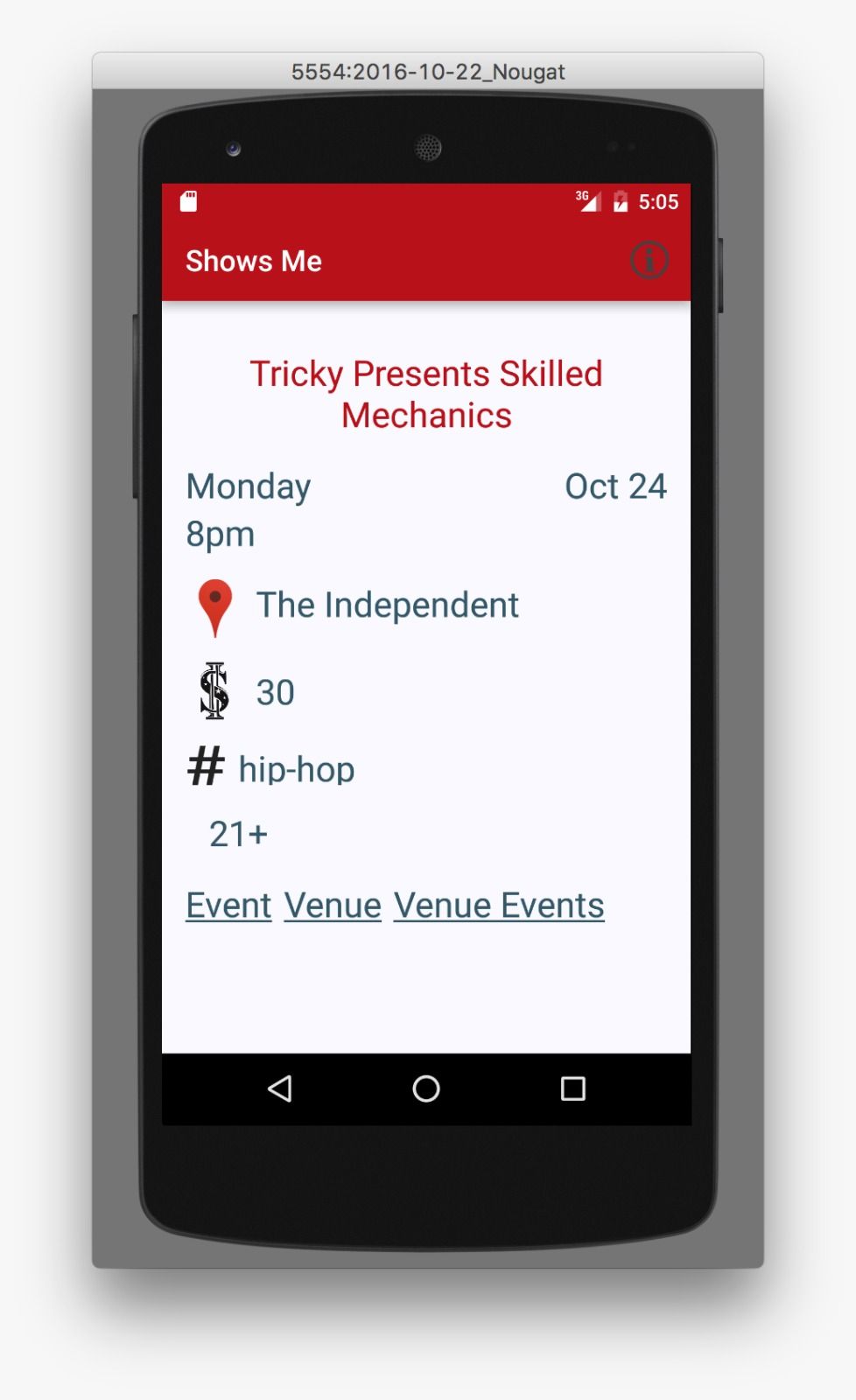 While the project only beta'd amongst select users, I enjoyed the UX lessons learned from each iteration's feedback loop.